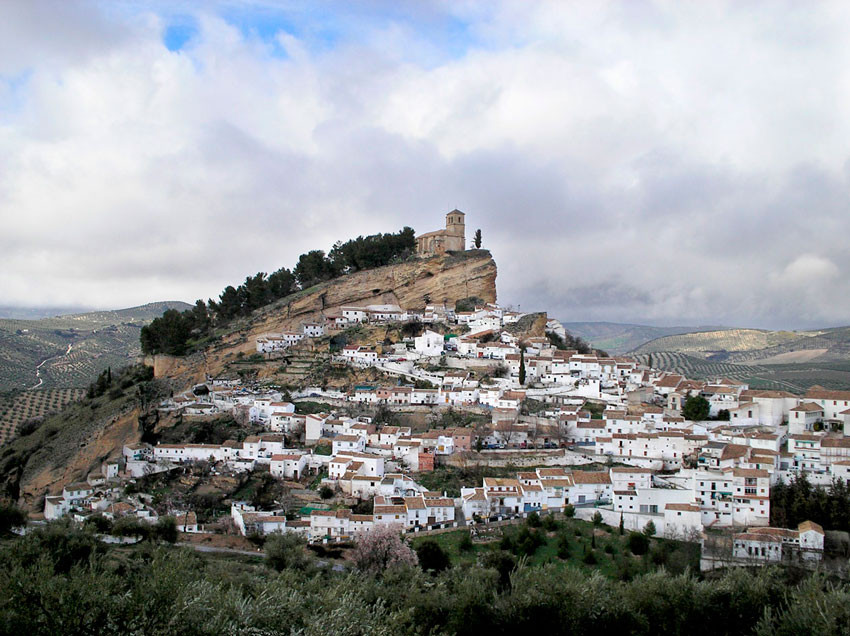 "If you are looking for a pleasant and peaceful stay in a place in the countryside, no noise, without stress, take walks, and enjoy nature and a charming village, the house may be that place water"
La Casa del Agua was once one flour mill built in the sixteenth century. Today it has been renovated and restored trying to keep the Andalusian aesthetic as much as possible while respecting the original construction, offering three apartments housing rural tourist accommodation with a total of 16 plazas.
In the west of Granada, It is known as the last frontier Nazari, It is the town of Montefrío, where our senses can enjoy a mixed rural charm with wonderful views, considered as one of the 10 best in the world by the prestigious National Geographic magazine 2015. Montefrío has happened legacy monuments of cultures and civilizations throughout the centuries. (See section environment).
La Casa del Agua is located in the countryside 6,5 Km de Montefrío, It located in an absolutely natural setting, full of peace and quiet surrounded by fields of oaks, olive and pine trees, and overnight, covered spectacularly starry sky.
Cute farm with the Arroyo de los Molinos, that after his snaking, He is leaving waterfalls and natural pools, a solo 50 meters of La Casa del Agua, that blend into the landscape to delight the walker.
La Casa del Agua has organic garden so you can enjoy seasonal product 100% Natural.
We also offer personalized service to our customers massages performed by professional masseur.
Definitely, a unique place, full of peace and energy to enjoy nature with all senses.